Which Female ACOTAR Character Are You?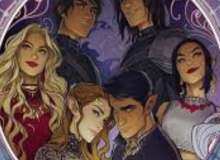 Hi! Have you ever wondered what female ACOTAR character you are? Are you one of the Archeron sisters, or maybe Mor or Amren? Then take this quiz! I hope you enjoy it, thanks so so much for taking it!
I apologize if some of the character descriptions aren't very accurate, I've only read the series once and am still getting to know them. Please rate and comment when you are done, and thanks for taking the quiz! Have fun!