Which ACOTAR main character are you?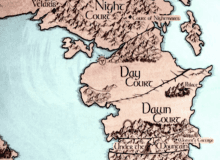 For all of the Maas fans out there, finally a quiz that digs deep and figures out your kindred spirit in the ACOTAR world. Results include Feyre, Nesta, Elain, Rhys, Cassian, Azriel, Amren, Mor, and Lucien.
Please answer each question to the best of your ability. If you don't find an answer that fits perfectly with who you are or what you think, just choose the next best thing.