Which element are you?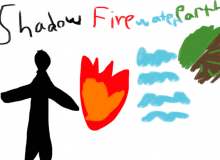 So this quiz is about what I think of elements. I asked people about their personality, the stuff they like, and I researched some of the things in here.
I drew the picture of quiz on sketchbook, and this quiz is for everyone who wants to know their element from shadows-Earth. Thanks to my brother for some questions, and I tried to make this quiz fun.
Created by: Emotionlessdemon