Which Dromaeosaurid (Raptor) Are You?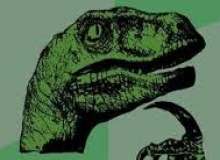 The raptors. Fast and vastly intelligent, right? Yes depending on which one you're thinking of. If you're thinking velociraptor , then no. If you're thinking of deinonychus or utahraptor, then more so but not still not quite right. Raptors came in all sizes and were covered in feathers - not just Jurassic Park's movie stars. The raptors, or dromaeosaurids, were more diverse than you think.
But which one are you most like? From the tiny 4 sickle-clawed balaur to the humongous Dromaeosaurus (OK maybe not humongous), there's bound to be one.
Created by: TheLinheraptorDen