Which Detective Conan character are you?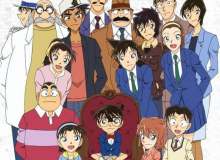 Have you ever wondered which detective Conan character you are most similar to? Want to learn more about yourself? Well, you've come to the right place! I'll be taking you through some questions and narrow down your list.
But before we began, you need to know that your favourite character might not be the one you get. Answer all the questions truthfully! Results include Kaito, Shinichi, Haibara, Ran, Heiji, and the detective boys. Sorry if a character you want is not here.