Which character from "When calls the heart" are you?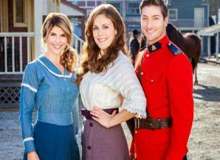 Hi! Are you a When calls the heart fan? Then this is just the right quiz for you. Here you can find out which of the characters you are most like. Have fun!
If you like this quiz, maybe you would like to visit my gotoquiz profile and look at my other quizzes. After the quiz, I would appreciate if you leave a comment and a rating.