IQ test. How smart are you?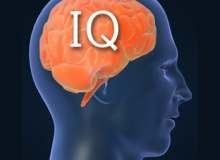 Hi. Have you ever wondered how smart you are? Then this is just the right quiz for you. In ten easy questions you will find out. Just choose the answer you think is right.
If you like this quiz, maybe you would like to visit my gotoquiz profile and look at my other quizzes. I woul appreciate a comment and a rating too. Have fun.