Which Character From Dive Club Are You?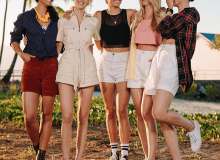 Dive Club follows the story of a feisty group of teen divers who search for their friend when she disappears after a cyclone hits Cape Mercy, their small coastal town.
So if u do this quiz, u can find out which character u are and there personality. If u liked this quiz u can do some more under the name Chocolate4Life.
Created by: Chocolate4Life