My Wolf Story, Hidden Secrets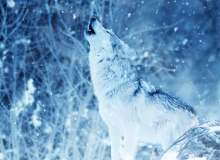 Here is one of the fun sides of My Wolf Story. This is where you get awnsers to all of your questions, including, Why did Sunpup turn into Danebrave? There are many questions needing to be awnsered. Also, if there's a question you want to ask that's not on here just comment it and I'll tell you.
Well, what are you waiting for? Will you dive deeper or ignore this? Keep a eye out for my next side quiz, My Wolf Story, Dive Deeper Into The Packs. See ya!
Created by: Dreamcatcher1086