Which character from the Ranger's Apprentice series are you?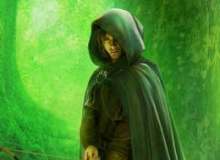 The rangers apprentice book is about Wills, Halts, Gilans, Maddies, Evanlyns, Aliss's and Horace's adventures. This quiz is about which one of them are you the most like.
Its the first quiz I've ever made. I decided to do it because reading the Rangers Apprentice books is my favourite pass-time from the age of seven. I hope you enjoy the quiz!
Created by: Zywia Wilkowska