Which Cameron Boyce Character are you?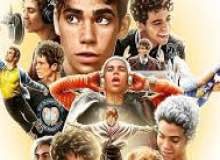 It was just recently when I heard that Cameron Boyce had died. I was shocked. When I heard he had died in 2019, I was like, "Why didn't you tell me sooner?" Ever since I watched Descendants, he had been my favorite actor. I kept watching the movies and shows he played in.
So I made this quiz. The 4 results are some of my top favorite characters he played. The results are: Luke Ross from Jessie, Carlos from Descendants, Craig from Liv and Maddie, and Conor from A Gamer's Guide to Pretty much Everything.
Created by: CarlosDeVil