What descendants 2 character are you?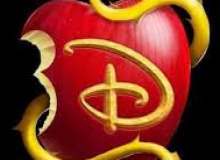 Let me introduce you to my What Descendants 2 Character Are You quiz. As a #1DescendantsFan I hope you too enjoy my quiz! Good luck about getting the character you want to be.
Who on the Descendants 2 character 2 cast do you want to be? Uma? Ben? Mal? Evie? Harry? Dizzy? Gil? Jay? Carlos? Who? Well, try this quiz and find out! Next quiz: What Descendants 3 Character Are You?
Created by: Larnold