Which British political faction do you resemble the most?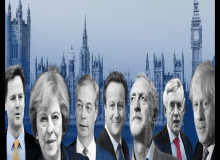 This is a short and fun quiz that will attempt to demonstrate who most fits your political convictions, and is present on the political scene of the United Kingdom. This features most mainstream parties as well as divisions within them.
Many of these questions tackle economic and social issues, along with issues that are pertinent to the British political scene. Some may appear outdated, as the British political scene is evolving rapidly.