What you would be to Bakugou Katsuki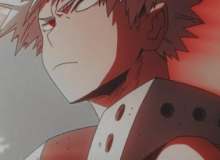 This quiz will see what Bakugou would see you as. From a posible partner to friends to an annoyance. I have done quite a bit of research on his character and his type of personality. He is an ENTJ-T.
To get the best results don't lie. Don't press the answers that you think will give you what you want- you'll be lying to yourself. Don't get hurt on what you get, this is just my interpretation on this character.