What WOF Ship Are U (Second Arc)?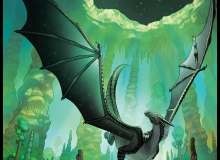 Are you bored? Do you like to read? Are you a dragon? Do you read Wings of Fire? Than this quiz is for you (and no, you don't need to be a dragon)!!!!
These ships include: Moonbli, Anemarin, Turtlejou, and Lynxter! Art credit to Joy Ang. If you haven't read WOF you miiight be a bit like WHAT but that's ok!
Created by: meh