What Warrior Cat Are You?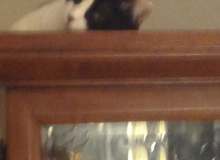 All of this is just for fun, do not take this seriously. Do not post this on any media whatsoever. If you got a leader,DO NOT pretend to rule other people.
If you got warrior, do not harm other people, same to the other cats.this is just for fun. Do not text or blog this on social media. Thank you for picking this quiz. Thank you.
Created by: Rachel