What type of Survivor Dog are you?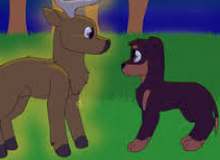 Hi! This is a quiz to see what type of Survivor Dog you are.This is based on the book series "Survivors" by Erin Hunter Please do not eat me if your results are not what you wanted
I worked super hard on this quiz so I really, really hope you have lots and lots of fun. This is my first quiz i have EVER made. So ENJOY this really fun quiz!
Created by: Ellie Graham