What type of jellyfish are you?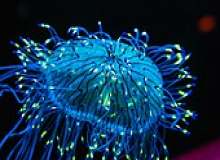 Do you ever wonder what type of jellyfish you would be if you became one? Probably not, but here's the quiz that tells you exactly what species you would be! Jellyfish are my favourite animal, and I consider myself somewhat knowledgeable on the topic, so I hope you enjoy this quiz!
You only need to answer 10 questions to get your result. There are four different results, and the one you get is based on your personality type and answers.
Created by: Bob Cob