Live Or Die: Survival Quiz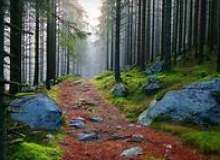 The world is a fascinating place, filled with great beauty and great danger to match. Take a journey with us into the wild, where we will encounter some of the most mesmerizing animals and perilous natural disasters, as well as situations that will challenge your basic instincts.
From cougar attacks to jellyfish stings, from blizzards to tsunamis, from house fires to quicksand, we will face off with death and armed with our knowledge, our instincts, and our the power of our will to survive... we'll see who makes it our alive.