What sea creature are you?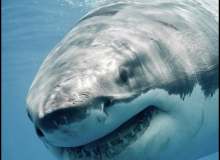 Hello my friends!!! Do you ever lay awake at night dreaming of what type of sea creature you would be? I have decided to end your suffering by making this quiz to tell you the answer to this!!
Answers include Great white shark, Humboldt squid, jellyfish, winter flounder, orca, and the Bahamian spiny lobster. There are ten questions, so go ahead and do them, young fish larvae!!!
Created by: Bobby