What type of Dark Fey are you?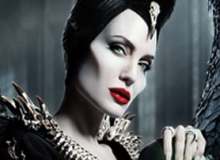 Welcome, ladies and gentlemen! This quiz is based on the characters who appear in Maleficent: Mistress of Evil. There are four option that you will get.
There are four dark fey Tribes, indeed: Tundra, Forest, Jungle and Desert Fey. Each of them has unique features, powers, abilities and special wings. Are you ready to find out what type of Dark Fey are you?
Created by: Ginevra