What Stranger Things Character Are You (Season Two)?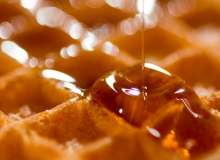 Hello Strangers! If you have ever wondered what character you are from Stranger Things, the hit Netflix T.V. Show, here you are! You will one of the following characters: Mike, 011, Dustin, Jonathan, Lucas, Max, Hopper, Joyce, Bob, or Will!
This is an accurate and fun test! You'll need to answer quickly and from the heart for the best results. Thanks for considering this test. Hope you enjoy, good luck!
Created by: Joshua Hartley