Which Stranger Things Kid Are You?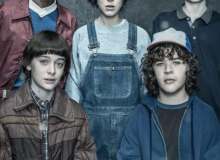 This cool and fun quiz will tell you which main stranger things character you are! Just answer a few simple questions and you will soon find out!!!!!!!
Are you loyal and hard working like Mike, brave and unique like eleven, smart and funny like Dustin, adventurous and friendly like Lucas or cool and laid back like Max. Take the quiz and you'll know!
Created by: Silva Gornell