What Star Wars Defense Should You Have?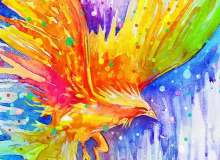 Have you ever wondered what would be your line of defense (or offense!) in the Star Wars Galaxy? Choose your answers wisely - this weapon is your life!
Knowing your defense is crucial - you can't just grab the nearest thing and expect to be profoundly good with it. Like anything, expertise comes with constant practice. Luckily you can start here!
Created by: Karani_Livini