What Puppy Breed are You?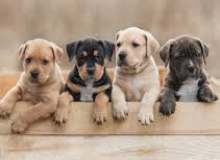 Are you outgoing like a golden retriever, affectionate like a labrador, or elegant like an afghan hound? PS. There's one surprise result. If you get it, you'll know ;)
(This is essentially a "what dog breed are you" quiz, but it's all puppies instead... so double the cuteness!) Tell us about your personality traits and we'll tell you which adorable puppy you are.