What Kotlc character are you?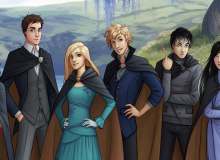 Are you a Keeper of the lost cities fan, or is your friend/family member one? Take this quiz to find out who you most relate to in the keeper series! Have fun and enjoy!
This quiz was made before book 9 of the series came out so this is why this quiz might be a bit outdated. There are no large spoilers only a very minor one that dosent give very much information. (Hint- it's not one of the quiz questions.) if you haven't read unlocked then I wouldn't highly recommend, but the spoiler is not bad!