Which Keeper of the Lost Cities Character Are You?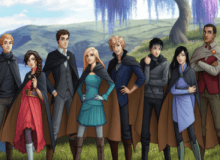 Hey everyone! Have you ever wondered what character from the hit series Keeper of the Lost Cities you are? If by any chance you have, then continue on, for questions await!
I'm sorry if I sounded like a dork in that first paragraph, although, it is in my name, haha. Anyways, hope you like my quiz! I've tried my best to make it as accurate as I can!