What is your Viking name?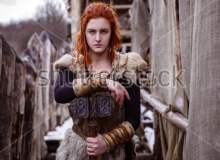 Hello! If you take this quiz you will find out your viking name! I will ask you about your personality and determine your name. Will you be good or evil? Will you have an axe or a sword? Take this quiz to find out!
Have you ever wondered what your viking name is? If you have, this quiz is for you! This quiz is for both Boys and Girls! You can find your Viking name, your ship, your weapon and your story!
Created by: Peyton-Hollyleaf