What is your true eye color?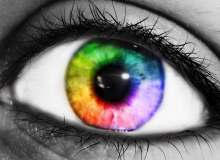 Colors are often used in symbolism for many different things, including personality traits. The human eye is a fascinating part of the body, representing knowledge.
If you looked like your personality, what color would your eyes be? This quiz will tell you based on certain parts of your personality. Eyes can say a thousand words, what words are yours saying?
Created by: TimeTravelerGumi