What is your aesthetic? (CUSTOM AESTHETICS)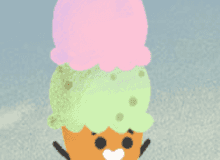 Hi! Welcome to my quiz! I know I say that every time i make a quiz, but thanks for dealing with it. :) I made this quiz for people who are tired of the normal aesthetics. Say hello to my custom ones!
The possible results are Happy-core, Billie-core, Arcade-core, Grayscale-core, Chaos-core, Creep-core, Pastel-core, and NOTHING LOL. Have fun taking my quiz!
Created by: grimmchild