What is the Element of your Soul?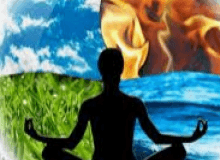 This quiz was created to find the element that your soul most connects with. The elements are Air, Earth, Fire, and Water. Those elements can also branch off into Ice, Wind, Nature, Light, etc.
This quiz will take the answers that you submit and find the most accurate result about the element of your soul. At the end of the quiz, your result might connect with your birthday. Now that you have this information, you may begin.