What is the best pet reptile for me?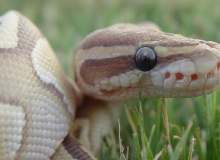 Find out which pet reptile suits you best! (Not 100% accurate)!!! Snakes and lizards. Hope you enjoy my quiz! Have a good day! Love reptiles <33333333
I love reptiles in general and with this quiz I I want to share my love to others! It's a fun quiz, hope you like it! It includes some snakes and lizards!
Created by: Ash