What fantasy creature are you?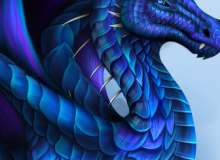 Ever wondered what fantasy creature you were? well know you can find out in just 10 simple clicks of the mouse! Will you be a dragon, elf, giant, magician, dwarf, or a human?
This is my first quiz, and as an avid fantasy reader, I thought that this might be a fun first quiz Idea. Please do forgive me if it is terrible. Be honest on this quiz, it does make a difference.