What Disney princess are you?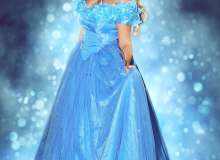 In this quiz you will have a lot of fun by knowing what Disney princess you are. The quiz will include your favourite color, style, hair style, hair color, season, animal, where you would like to live, and much more!
Maybe you will become a princess one day! But that will only happen if you believe in: fairies, mermaids, magic, and of course the wonderful Disney princesses! If you don't believe in those things, say bye to a chance of being a royal princess.
Created by: Lilia