What Character are you from Green House Academy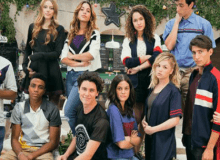 I am Ivy or you can call me ivypants. I am only taking a kind to guess on who you relate to the most on Green House Academy on this quiz so don't sue me. I am only 11 years old... and plus I only have $148.76 so you wouldn't be getting much...
I am assuming you've watched Green House Academy or that your going to and lemme just say it is the BEST SHOW EVER! It is filled with mysteries, drama, and love.
Created by: ivypants