Which Character are you from All American?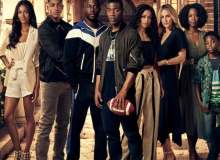 I am only taking a sophisticated guess at who you relate to the most from All American so don't sue me. I am only 11 years old... and plus I only have $96.42 so you wouldn't be getting much...
I am assuming you've watched All American or that your going to and lemme just say it is the BEST SHOW EVER! It is filled with mysteries, drama, and love. Although, I ABSOLUTLEY HATE the cliffhanger at the end of season 3 and can't wait for season 4 to come out on Netflix.
Created by: ivypants