What Character are you from Fuller House?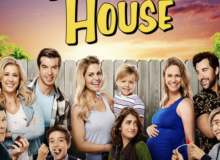 I am Ivy or you can call me ivypants. I am only taking a kind to guess on who you relate to the most on FUller House on this quiz so don't sue me. I am only 11 years old... and plus I only have $88.76 so you wouldn't be getting much...
I love FUlelr House it is probably my favorite show on Netflix and if you haven't you should definitely watch it!!! ANyhoo, I hope you like the quiz!!!
Created by: ivypants