What breed of cat am I?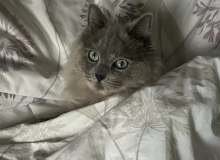 We all love cats, amazing fur, amazing faces, amazing paws. But do you know which cat breed you are, and do you want to find out? Of course you do! Do this quiz to find out!
Just answer these 10 simple questions to find out. Is your cat breed who you think they might be? Are they who you hoped? I hope you have a lot of fun answering my questions!