Who is your Hogwarts legacy soulmate?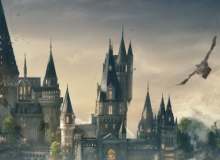 We've all been loving Hogwarts legacy, amazing storyline, amazing characters, amazing graphics. But do you know who your Hogwarts legacy soulmate is, and do you want to find out? Of course you do! Do this quiz to find out!
Just answer these 10 simple questions to find out. Is your dream Hogwarts legacy soulmate who you think? Are they who you hoped? Oh, I forgot, they'll all amazing you can't be disappointed! I hope you have fun!