What Board Game Are You?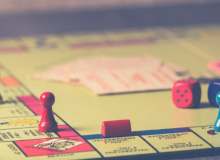 Hi! It's me Chameleon as you probably know. Board games are fun, especially during family nights. Nothing's better than sitting down at the table with you family and taking a good game of Monopoly or Clue!
Have you ever wondered what board game you would be? This is your chance to find out! The results are Monopoly, Game of Life, Clue, Chess, and Sorry! Have fun!