The Vampire quiz... just try it...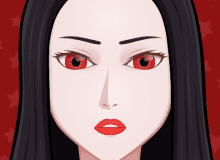 Answer eighteen questions to reveal if you have a secret identity? Are you a vampire? Are they popular? Is this quiz better than other? Want to find out?....
Get out your stakes everyone we may experience a real vampire very shortly, but wait could YOU be a vampire? It doesn't hurt to check it out. But it will if you get a stake in the heart!
Created by: Gremlin