The Ultimate Dove Cameron Quiz!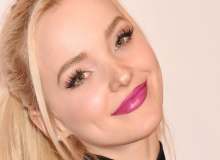 This Quiz is determines whether or not you are a *TRUE, DIE-HARD DOVELIE* Don't get too upset if you score badly, it's a pretty tough quiz, only Dove stans will find it easy x
Dove Cameron is an American actress and singer, someone I have been obsessed with since 2015. I admire her so much and my biggest wish is to meet this beautiful queen. I hope you love Dove as much as I do! Now, go ahead and take my ultimate dovelie quiz to test your dove knowledge!