The Religion and Beliefs Conformity Quiz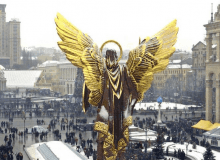 Thank you so much for taking this quiz! I sincerely hope you find it fruitful. If not, I am sorry, and I hope I catch any and all flaws with it in the future.
Why not try out the Political Conformity Quiz? Here: link. I hope all goes well, and I hope life improves for you if it isn't already.
Created by: Roh Tae Woo