The Legend Of Olympus(Wolf RP)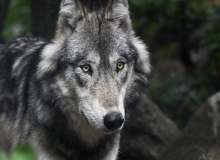 Hi ! This is my first quiz, so write a comment. And don't judge me ! The Legend Of Olympus is a The Legend Of Zelda X Kingdom Hearts like RP. I hope you enjoy !
You are a silver wolf named Wolfy. You're a male. Your pack is the Destiny Forest Pack. Wolfy is a playful, gentle, sweet, curious, protective, kind, strong, courageous and a very very very loyal wolf. You can't dream to have a better friend than Wolfy ! He's wonderful ! His fur is clean and fluffy. His eyes are sapphire blue.