The Guardian: Part 4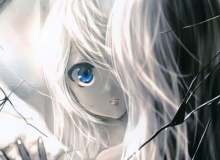 Hey everyone! So, this is part 4 of this lovely quiz! Honestly I'm surprised I got it out so fast. I'm going to try and do part five today too, but I don't know yet.
First off, I'd like to thank Ericat and Weirdhead for reading AND commenting on these, it really means a lot. Also. I want you all to let me know which guy from the series you like the most.
Created by: ghettobabe4ever