The Guardian: Part 13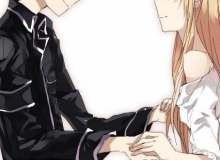 Hey everyone! So.... I've decided to actually just cut this one short. I know I told you all I'd do like, nine more.... But... I'd like to start the sequel soon. So, there will only be two or three more of this one!
By the way... Sorry if this one isn't as good, but I swear the next one will be better. I'm just going through a little writers block, but it shouldn't last long!
Created by: ghettobabe4ever