Should You Adopt a Shiba Inu or An Akita?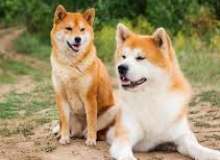 Hello there! Guess who is is (Lol I always say that)? Yep, It is Celestia RULES again! If you see this please click on Roblox Aesthetic Outfit Quiz. So this quiz is about...
... Shiba Inus and Akitas! Should you adopt a Shiba Inu or an Akita? These dog breeds look the same. They come in similar colour! But there is always something different. Maybe it's their personality. Maybe size?