What Aesthetic Roblox Outfit Should you have?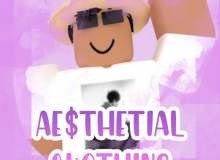 Hello!I am CelestiaRULES.Definitely not my real name.Usually I make mythical creature quizzes.But I'm into roblox again.So,this is my quiz.Celestia is sure that everyone likes it.
The results are Outfit 1,Outfit 2,Outfit 3,Outfit 4,Outfit 5,Outfit 6 and Outfit 7.The outfits have no name.So yeah...This is my quiz!Make sure to comment what you got and also I dare you to BUY the WHOLE outfit!
Created by: CelestiaRULES