Shopkins:Which Shopkin are you? Season 1, part 1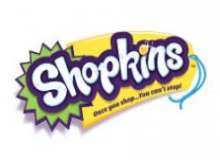 Hi. Im Bubbleisha, and Im a Shopkins Shoppie. I live in Shopville with the other Shoppies and the Shopkins. My best friends are Jessicake, Donatina, and Peppa-Mint.
This is my first quiz. Its aboit my friends, the Shopkins. In this quiz, you will find out which of the Shopkins you are. So, take this quiz! Just so you know, this is Season 1 part 1, so there will be more like this.
Created by: Bubbleisha