Scotland in the Early Middle Ages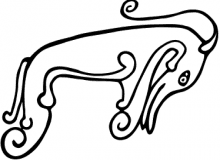 With all the great quizzes on Scottish history recently produced by the esteemed Dr Allan Kennedy, I thought there might be some people who'd appreciate something on the early medieval period too.
Quiz will cover some of the basics of early medieval 'Scotland', from 500 to 1100 broadly speaking, though there might be one or two more difficult ones to reward the nerdier of participants. Give the test a go, and see how you do.
Created by: Neil McGuigan